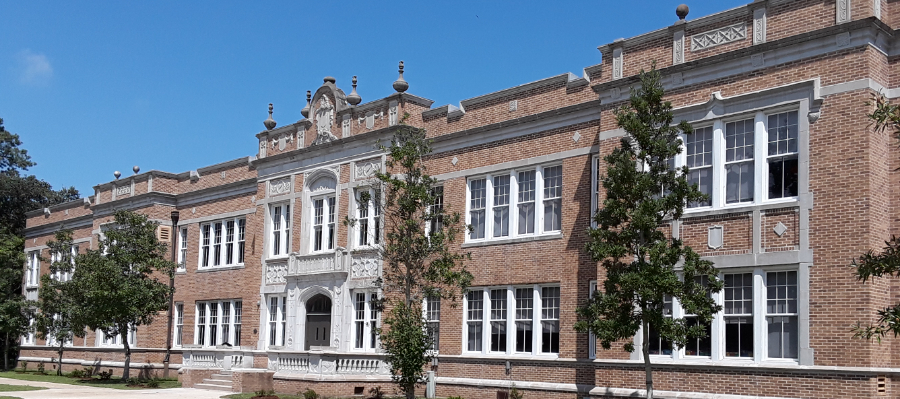 ---
Welcome to Lafayette, Louisiana USA. We are located in the beautiful "Evangeline Country" of the deep south. Houses in many respect are like people. Some lead very interesting lives with their simple architectural display, and grow old gracefully. Some have mystery attached to their arches, and they become intriguing. Drive or walk the streets in the Heart of French Louisiana where homes, churches, schools and museums tell the story of our early settlers and families.
CONTEXT
In the Downtown Historic District you can begin at the City of Lafayette International Center or the Cathedral of St. John the Evangelist and walk to many of the historic buildings. The Cathedral has a beautiful museum and gift shop. The corner of Lee and Jefferson Streets was originally the road to Jean Mouton's Plantation called Ile Copal (Gumtree Island).
The Sterling Grove National Historic District has spectacular historic homes and buildings. The Maison Mouton Plantation is a Bed and Breakfast, The Nickerson Historic House is also a Bed and Breakfast and event center, The Historic Bivens House is currently being restored for a Bed and Breakfast too. This area is a lovely walk among oaks and camellias and azaleas.
The Oil Center Historic & Cultural District is adjacent to the University of Louisiana at Lafayette District and features several points of interest. The A. Hays Town Building at the Hilliard Art Museum is currently being rehabilitated to open as a Cafe.
ON LOCATION
Discover all the points of interest at your own pace, according to your own interests. The interactive map lets you locate points of interest, view your position in real time and access each story on demand. It also includes a suggested itinerary to get you off the beaten track.
The Balado Discovery application is suggested (rather than the website). This way provides a better experience and is essential if you don't have an on-site data package. All tour content will be accessible without an Internet network if you use the application's preload option (where Wi-fi is available) before setting out on your walk.

CREDITS
Preservation Alliance of Lafayette
Lafayette Conventions and Visitors Commission
Stuller Family Foundation
Lafayette Clerk of Court Mr. Louis J. Perret
Downtown Development Authority -- Downtown Lafayette
Acadiana Center for the Arts
CODOFIL Louisiana Office of Francophone Affairs
To know more about Lafayette Historical Building, you can also see " City-Parish Register of Historic Properties " from Preservation Alliance of Lafayette.