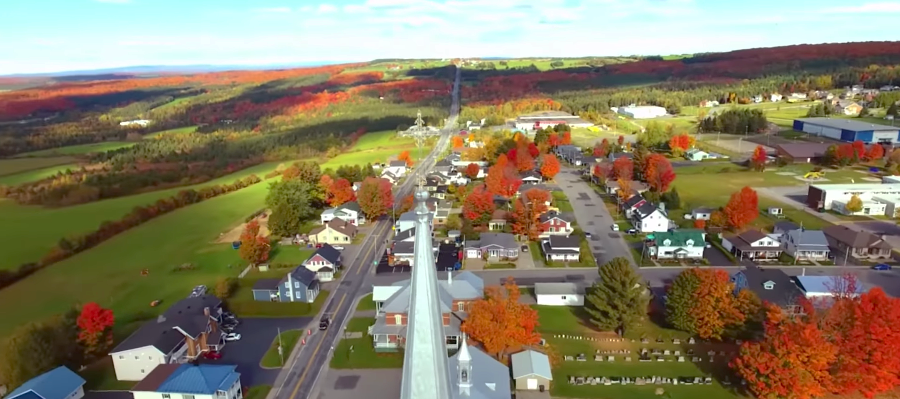 ---
Make a date with history to see what led to the creation of the village of Saint-Victor and travel through the dreams, realities and hopes of the first builders. The interactive map offers you information on demand regarding the region's must-see points of interest.
CONTEXT
Saint-Victor is a place where there is no shortage of work, a supportive environment where we roll up our sleeves and help each other when difficulties arise. The first settlers worked hard to make it a village where it is good to live and have fun. They had to face terrible hardships, including the flooding of the Le Bras River, in addition to illnesses and the six fires that destroyed large parts of the village each time (1897, 1916, 1931, 1941 , 1948, 1958). These tests and several others have not been right in their tenacity.
JOURNEY
The interactive map offers a suggested route that you can experience directly on the spot while being guided and informed by your cell phone. This route begins in row 3 north, at civic number 250. You will therefore take a path used by the Abenakis that existed even before the birth of Saint-Victor. You will walk in the footsteps of the first settlers who cleared the land during the 19th century. You will also follow the path taken by the pioneers, those who participated in the development of Saint-Victor.
OFFLINE ACCESS
For a better experience, we suggest that you download the BaladoDiscovery application on your cell phone (iOS / Android) and use the option to Preload the circuit. You will then be guided and informed in the field without having to be connected to the Internet network during your travels.
Welcome to Saint-Victor!
CREDITS
MRC Beauce-Centre and Municipality of Saint-Victor.