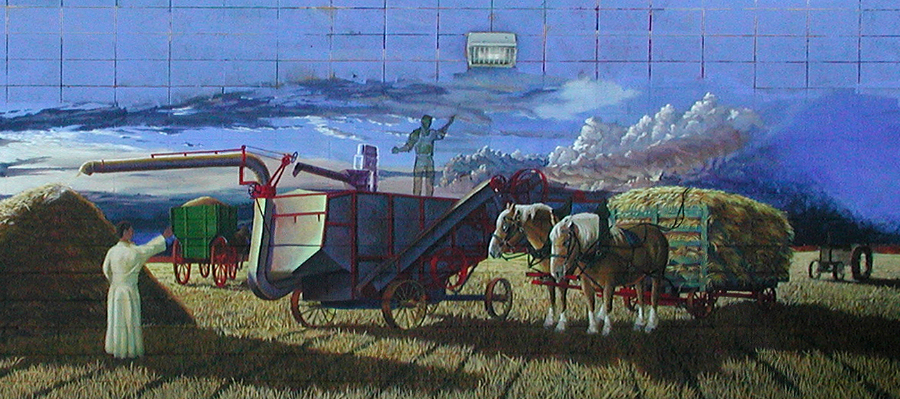 ---
The town of Legal holds an impressive number of mural paintings depicting the region's and Canada's history. By walking throught the town's streets, you will have the chance to contemplate amazing works while discovering Alberta's pioneers' history and the Francophone heritage of the Centralta region, situated North of Edmonton.
Take a self-guided tour of the site, on foot or by bike, with your mobile phone, including a suggested itinerary for those who wish to live an original experience and get off the beaten track.
ON THE SPOT
Let yourself be guided and informed by the interactive map offered on your mobile. For an optimal on-site experience, the preloading option offered by the BaladoDiscovery application allows visitors to access all the content without an Internet network.

CREDITS
The Centralta Tourism Society would like to thank the Town of Legal for its support as well as all the families who invested themselves at the beginning of the project, without whom the project would never have developped.